As our loved ones grow older, they may begin to lose their ability to be completely independent. Each of the Senior Living Experts advisors has helped numerous families and has been there ourselves with our own families. With our experience, you can be assured we'll find a community that's perfect for their needs and offers the best support.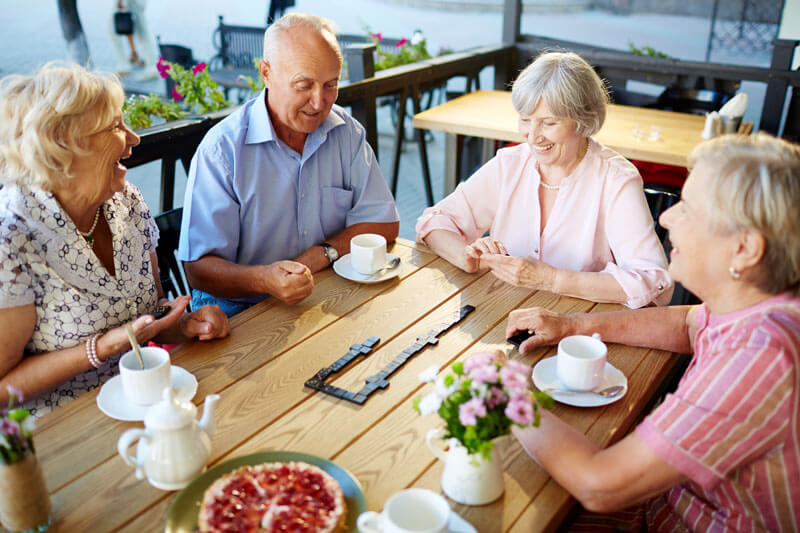 Assisted living is a service available to put concerns of your loved one's safety to rest. Compared to a traditional nursing home, these communities strive to create a comforting, home-like environment.
Beyond getting the care and support they need, they'll also be able to engage with other residents and participate in community activities. Those who live in an assisted living community will receive help with tasks such as:
They will also often be provided with three daily meals, housekeeping, utilities, outings, and activities to keep them active and engaged. Staff is also accessible 24/7, meaning you won't have to ever worry about them being on their own.
Who Needs Assisted Living?
Have you noticed your loved one has difficulty getting around or completing tasks on their own? Are they consistently forgetting to take their medication? Assisted living communities provide the help required to live happy and fulfilling lives while still offering the feeling of independence.
Each individual is unique and so are their level of needs, so the nursing staff at your chosen community will assess and determine the appropriate level of care. If you're unsure if assisted living is a necessary next step, think if your loved one has recently experienced some of these issues:
They've had a fall
You've noticed they aren't keeping up with their proper nutritional needs
They need help with daily activities
Ultimately, if you're worried about their safety anytime you're not with them, it's probably time to consider assisted living.
Finding an Assisted Living Community
We provide completely personalized guidance at no cost so that you can make the most informed decision for your loved one. We do all the heavy lifting, recommending the assisted living communities that could best fit their financial, physical, and emotional needs.
After your choices are narrowed down, we will join you on tours, providing our expertise every step of the way. Once you have selected a community, we will also periodically check in to make sure everything is satisfactory.
Looking for the Best Assisted Living Community in Chicagoland?
If you feel overwhelmed by the choices in front of you, that's why we're here! With decades of experience, our advisors will help you choose an assisted living community that will put you at ease and enrich the life of your loved one. Contact us today to get started.